Anti-Bullying
At Harrow Way Community School we strive to ensure that we create an environment where everyone including staff, students and parents feels included, happy and safe to flourish in our school. We work closely with our community to build a respectful and caring school where we accept and respect difference. Our Anti-Bullying Charter is a shared agreement of how we will treat each other and indicates that as a school we work proactively, and take seriously any concerns raised.
Bullying Support Form
If someone does something or says something that you don't like, don't retaliate, tell someone.
If you feel that you or someone you know is being bullied it is important to tell someone, this could be the tutor, head of year or any teacher. There is a support button on the VLE, or alternatively use the contact form below.
BIG Award
We are very proud to hold the BIG Award for Excellence in Challenging Bullying.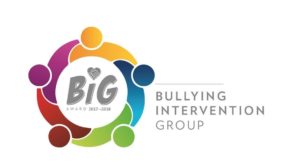 Harrow Way Community School has achieved the BIG Award for Excellence in Challenging Bullying. They have a range of fantastic strategies in place to address any friendship or bullying issues that could arise, including: an up to date anti-bullying policy, a peer support scheme, an anti-bullying focus group and an excellent monitoring and recording of incidents system. Bullying can happen in any setting, but Harrow Way take the welfare and happiness of their pupils very seriously, and are working pro-actively to ensure that the children and young people can learn without fear of each other. I am delighted that they have now achieved the BIG Award.
Val McFarlane, Director, Bullying Intervention Group.
Online Safety
Concerned?
If you are worried about your child and think something is not quite right, it's best to be on the safe side and find out more.
Has someone acted inappropriately towards your child online?
If your child has experienced sexual or offensive chat that has made them feel uncomfortable or someone is trying to meet up with them, you can report this directly to the link here: CEOP. This may have happened in a chat room, app, message board, instant messenger or on a social networking site. It could be on a mobile phone, games console or computer and be in the form of messages, images or conversation over webcam. The important thing is that if an adult is making sexual advances to your child on the internet you should report it to us.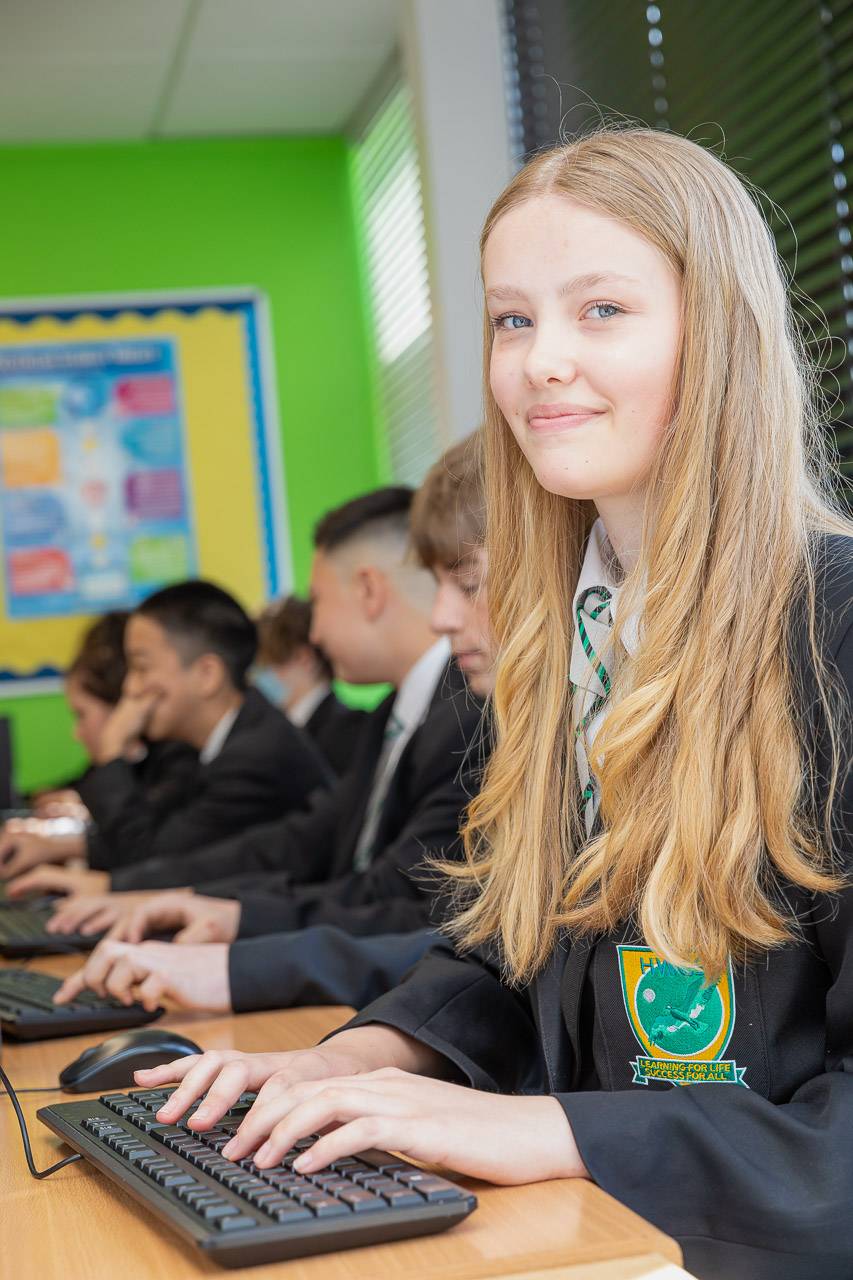 How can I help my child stay safe?
You can find a wide range of information about keeping your child safe throughout this website and specific guidance about how to report to popular social media sites. This will also help you to keep up-to-date with the latest apps your child has been using. The national online safety organisation also has some useful guides that parents will find helpful.
Together, we can keep every child safe online.
The COVID-19 pandemic has shown how urgent it is for us to come together to stop online abuse. Last year our helpline saw a 45% increase in contacts from people worried about children experiencing online sexual abuse. That's why we're campaigning for laws to protect young people online. We all have a role to play – use the NSPCC advice, tools and resources to help keep every child safe online.
The school has recently been dealing with a number of issues arising from social networking sites, including Facebook. First of all, can I please remind you to follow age restrictions which apply to the various sites. Secondly, if you do use such sites, please make sure that you set your privacy settings correctly to stop unwanted approaches to your account. It is extremely important that you operate as safely as possible at all times.
Joint agreement on the use of social networking sites
Social networking sites are an inevitable part of many students' everyday lives. It is recognised that for the vast majority, these sites are used in a proper and respectful manner. This agreement is made to deal with those instances where sites have been used inappropriately, in order to ensure a united and consistent approach across the region. All those party to this agreement do so with the aim of ensuring that all students and staff are free to work in a safe environment where learning is central and not undermined.
Accordingly, any case of offensive, harmful, libellous or otherwise inappropriate postings/messages on social networking sites, or any subscription to a posting which is directed towards any student, employee or Governor within the school community, will be treated as a very serious matter. In any such instance, the school to which the student belongs will trigger its discipline/behaviour policy, putting the individual at risk of exclusion.
Any questions or concerns relating to this agreement should be directed in the first instance to the Head of the school concerned.
The Department for Education have released a helpful information leaflet for parents regarding cyber bullying. Not only does it have useful information but also contact numbers of many phone providers and social networking sites, in case you need to contact them with a concern or a complaint
CEOP – for advice help or to make a report to the Child Exploitation and Online protection Centre

Safe4me – Hampshire Police's free education resource programme
Inappropriate images
If you have concerns that your child has taken or shared inappropriate images, please report to Internet Watch Foundation