School House System

---
House League Table
| House | Points |
| --- | --- |
| Kestrels | 3300 |
| Buzzards | 3866 |
| Hawks | 1992 |
---
Upcoming Events
"Families" creative project
Represent what family means to you through drawing, comic strip, photography, mock film poster, writing, collage, film or any other creative project that appeals to you. You have some time to express yourself as entries are due on the 21st of April. Submit your entries to your head of house.
The Garden Project
Get thinking about plants we can grow which suit your house colours and build teams in your tutor group to get ready for some gardening. Pass your suggestions to your head of house. More information coming soon!
If you have any suggestions for a house competition/activity, please let you Head of House know!
Recent Events
Quiz Night
Congratulations to the Buzzards for an excellent showing at the House quiz night. They got the highest number of participation points, year 11 Buzzards took third place, and year 9 Buzzards took top prize. Second prize went to the Hawks. Well done to all who attended for doing well in a tough quiz!
The Voice – Public Speaking Competition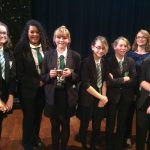 On Friday 4th November, we held our first House competition of the year – The Voice. Students had to talk on a subject of their choice unaided in front of an audience of Year 7 for 3 minutes. Speakers were judged on the clarity of their chosen topic, the use of language and body language.
Congratulations to Maddie Griffiths on retaining her title for a second year. Runners up went to Tia Fisher and Abbi Loader.
H-Factor – Singing Competition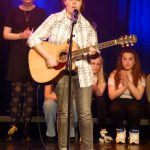 The H Factor was an outstanding event displaying the wonderful talent of our musical students. The competition was close and judges/heads of house Miss Beynon-Thomas, Mr. Manson, and Miss Pittman cannot wait to see what our fantastic musicians can do next year.
Congratulations to all who took part but unfortunately, we could only award three winners and those were: 3rd place Meggie Hurt (Buzzard); 2nd place Faith Gove (Buzzard); 1st place Georgia Day (Buzzard). Special congratulations to Josh Douch and Nathan Hartfield (Buzzards) for winning Most Entertaining Act.
Points: Hawks – 60, Kestrels – 60, Buzzards – 310
"A Picture is Worth 1000 Words" story competition
Congratulations to Lucy Ward on winning the writing competition for Hawks! The level of competition was very high but Lucy managed to pip the post over the other finalists, Makayla Easen (Kestrels), Taya Hethershaw (Hawks) and Chris Scott (Kestrels).
Here is the opening from the winning entry:
The path is a back alley, with green plants unfurling their leaves over the path in a surprisingly artistic mess. I take this path every day to get home, and as usual, my hands are shoved in my pockets and head ducked down against the glare of the sun.
House Photography Competition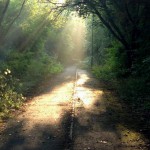 The results are in for the photography competition. Congratulations to Jada Jones of Hawk House for her 3rd place entry. Buzzards took 2nd and 3rd prize with stunning entries from James Swadling and Kirstie Denyer.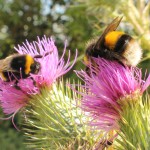 The staff competition came out with Buzzards in 3rd and 2nd place going to Miss Pittman and Miss Beynon-Thomas. Congratulations to Mrs. Marsh for her first prize entry.
Well done to Kestrel House, who had the highest number of participation points with an amazing total of 310.