Prospectus September 2022
OPEN EVENING AND MORNINGS
OPEN EVENING – Tuesday 20 September 2022, 6pm – 8pm
Our doors will be open from 6pm when you can hear from our highly regarded Headteacher, Mr Serridge, who will presenting in the Auditorium, repeated again at 7pm. You'll hear why students thrive at Harrow Way, enjoying a fulfilling secondary school experience. Our Student Leadership team will also give a short presentation.
Then take a tour of our school facilities, members of staff and students will be in their subject areas for you to ask any questions you may have.
Senior Leaders will be on hand in Reception if you have any further questions.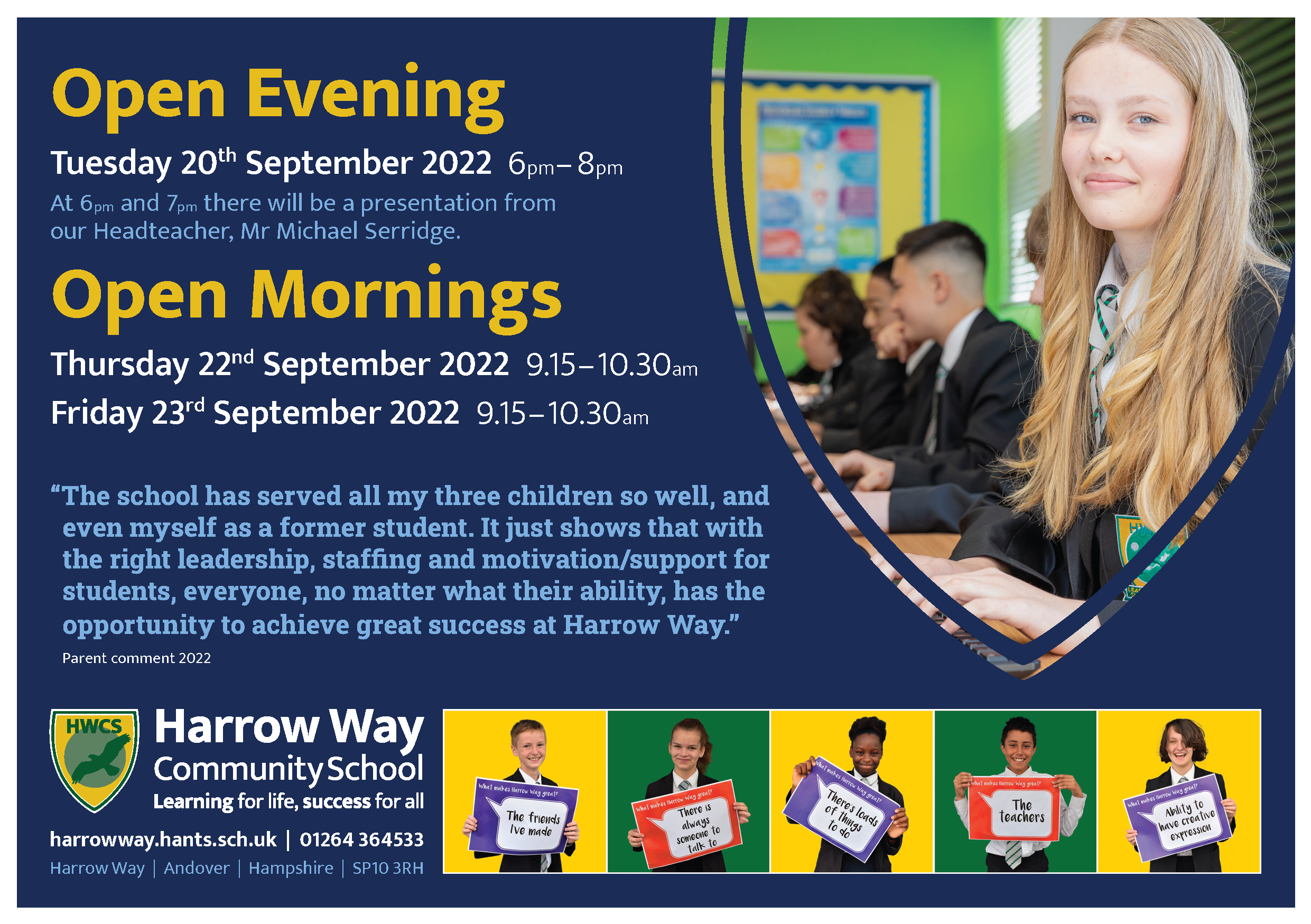 OPEN MORNINGS – Thursday 23rd and Friday 24th September
Join us anytime between 9.15am to 10.15am, to see the school during a normal working day. Senior Prefects will be on hand to tour you around the site and answer any questions you may have.
In the meantime please explore our school:
Harrow Way Community School's Learning Journey. Click here to see some of the experiences our students enjoy during their time with us:
The Curriculum at Harrow Way:
To hear more about our Year 7 Curriculum and what your son or daughter might be learning next September, please click on a subject area on our interactive school map to find out more: