Careers – An Overview for Students, Parents, Carers & Employers
Careers contact:
Careers Lead: Mr G Fluellen

Careers Advisor: Mrs L Manning

careers@harrowway.hants.sch.uk
At Harrow Way Community School we are passionate about giving our students a broad and balanced experience of careers through our careers guidance programme. In the rapidly changing education landscape, with changes to qualifications and progression routes it is so important that students and parents are well informed in order to be able to prepare for their future.
As a school, we are committed to meeting the 8 Gatsby Benchmarks by providing the following:
A stable careers programme
Learning from Career and Labour Market Information
Addressing the needs of each pupil
Linking Curriculum Learning to Careers
Encounters with Employers and Employees
Experience of Workplaces
Encounters with Further & Higher Education
Personal Guidance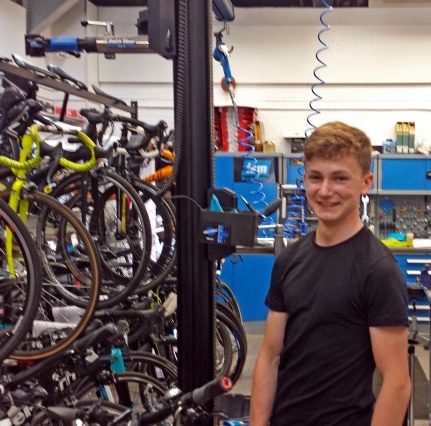 Measuring and assesses the impact of the HWCS careers programme on students
At HWCS we are always striving to further enhance and improve our careers programme. We gather student feedback on our Careers and Personal Development lessons from pupils. We monitor the pathways of our students from year 11, to ensure we have provided the best advice and care possible to ensure our pupils make the best decision for them and their future.
We cover careers across the age ranges through assemblies, discrete lessons as part of our Careers and Personal Development Programme in year 9, 10 and 11 and an ever increasing range of events and activities.
We will disseminate relevant information to students through assemblies, registration and other sources such as our regular newsletter for Careers and Post 16 Information 'Ways Forward'. We will explore any opportunities to give students access to Employers, Employees, Workplaces & Further/Higher Education Education providers and how our curriculum subjects link to possible careers. To support this vision we have invested in Unifrog – software that brings available information about future careers and education into one single, impartial, user-friendly platform designed to help students to make the best choices, and submit the strongest applications.
Online resources & websites for Parents and Students: