June 4th, 2019
Comments off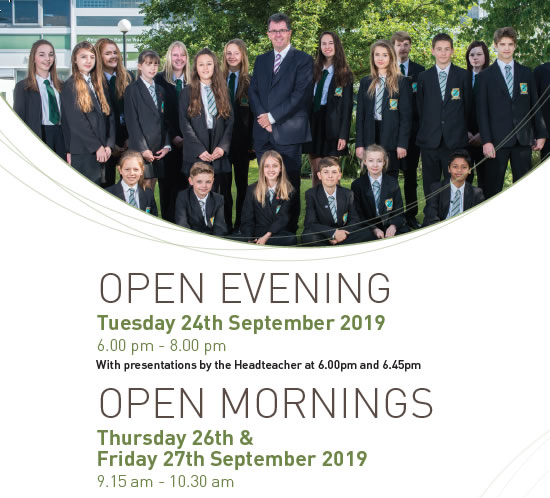 We would like to invite our prospective students and their families to our Main Open Evening on Tuesday 24th September 2019, from 6.00pm. There will be a short presentation by the Headteacher at 6.00pm, repeated at 6.45pm.
If you would like to see the school during a working day, then please come to our Open Mornings on Thursday 26th and Friday 27th September 2019 from 9.15am to 10.30am.
If you can't make our Open Evening or Mornings, you can contact the school on 01264 364533 for more information and arrange a tour.