Harrow Way Community School put its stars of 2022 centre stage recently at their celebrated Presentation Evening. The Class of 2022 were back in force for the annual event which recognises academic endeavour and success, hard work, commitment and personal achievement. Former students joined proud parents, teachers and governors as the school showcased their successes.
Warmly welcoming the students, Headteacher Mr Serridge proudly praised his former Year 11s having seen them overcome the unprecedented challenges that the pandemic years had thrown their way. Commenting on the cohort Mr Serridge said: "We all know that the Class of 2022 students did not have an easy time with their secondary education, with national lockdowns during Years 9 and 10 resulting in lessons being delivered remotely. They were also the first cohort in the last three years to sit the summer season of exams. That did not hold them back, and I could not be prouder of our students who have shown both resilience and a commitment to their studies."
Special guest speaker for the evening was former Harrow Way student and 2011 Head Boy Daniel Falcone. Daniel, now a freelance host/presenter specialising in e-sports and video games, working for companies such as Amazon, Activision Blizzard and Coca Cola,
gave an enlightening talk and showed an enthusiastic film clip highlighting his career achievements. His presentation had three strong themes: not to be put off by personal disappointments and failures, be prepared to embrace/accept change and to follow a career path that you enjoy.
A very special part of the evening is the trophy presentation, the winners of which are always a closely guarded secret. Names revealed on the night were:
The Darling Cup – presented to Adrian Graham
For outstanding contribution to Music
The Hudson Cup – presented to Faith Holman
For outstanding contribution to PE and school sport
The Overton Cup – presented to Emily Phillips-Strudwick
For commitment and achievements in Rugby Union
 The 'Le Creuset' Cup – presented to Casey-Mai Mundy
For outstanding performance in Catering
The Overton Shield – presented to Megan Nikolic
For Performing Arts
The Harrow Way Communications Trophy – presented to Simone Currie
For outstanding contribution to ICT
The Veale/Scicluna Shield – presented to Amelia Roper
For excellence in Media
The Office Depot Shield – presented to George Smallbones
For outstanding contribution and achievement in Mathematics and Computing
The Mark Warren Shield – presented to Jade Andrade
For the highest achiever in Modern Foreign Languages
The Harrow Way English Award – presented to Charley Kinghorn
For excellence in English and English Literature
The Partner West Africa Award – presented to Danni Gooden-Husbands
For exemplifying Harrow Way values
The Will Dyke Cup – presented to Dmitrijs Meiksans
For exceptional contribution to school life
The Burbidge Shield – presented to Charley Kinghorn
For community spirit
The Alice Razza Award – presented to Katlyn Smith
For courage and determination
The Harrow Way Trophy – presented to Julia Wygralak
For always being your best
The Harrow Way Shield – presented to Maisy Shearer
For outstanding personal achievement
The Harrow Way Cup – presented to Jess Rist
To the best all-rounder
The Anne King Shield – presented to George Smallbones
To the highest academic achiever
Head Boy and Head Girl – Dmitrijs Meiksans and Charley Kinghorn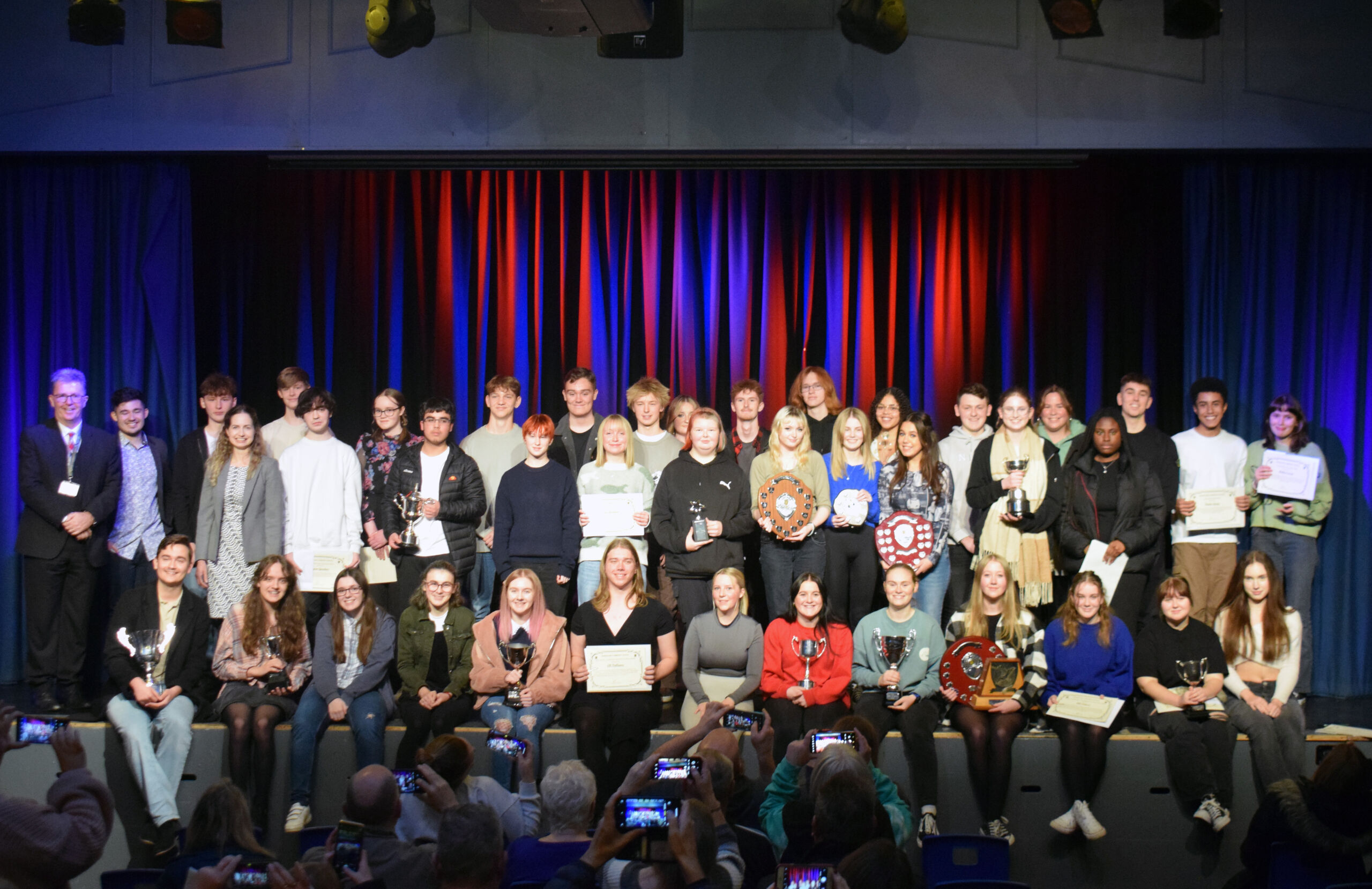 Pictures of certificate presentations are available by request.