Harrow Way Sports Awards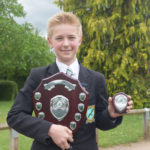 With a school full of such talented and committed young sports people, we thought it was time to celebrate their successes at the first Harrow Way Sports Awards. We were delighted to welcome Sarah Taylor, Franchise Manager for the Wasps Superleague Netball Team, to present the Awards.
We are proud to award students Sports Colours for their continued commitment and participation in a school team and Club colours to students who have consistently attended a non-competing club over a period of 2 years. In addition to this, we would like to congratulate the sporting achievement of some of our most outstanding students who have participated to a high level outside of school. Finally, we will award our Key Stage 3 and Key Stage 4 Sports Person of the Year, as chosen by the Harrow Way PE department. Images can be viewed here.