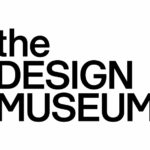 On Monday 8th October, our year 9 design technologists had the opportunity to visit the Design Museum in London as part of an international competition they are taking part in called Design Ventura. The competition involves schools designing and prototyping a product that solves a design problem and which is suitable for visitors of the design museum. The winning school gets their product manufactured and sold in the Design Museum's shop… an incredible opportunity.
The students took part in workshops lead by industry professionals in graphic and sustainable design solutions with representatives from Deutsche Bank, the collaborative sponsor of the competition. Following the workshops, pupils were able to look around the exhibits to see how design has shaped everything from our built environment to the everyday objects, all of which have been party to the rigorous design process.
Back in the classroom, pupils have taken inspiration from the trip and begun to identify some excellent design issues, coming up with fantastic, creative solutions. Well done our Harrow Way burgeoning designers!!!