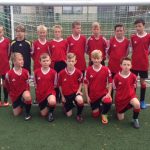 Year 7 Football
Good start to the year with Harrow Way winning 5-3 against Winton Academy. It was end to end football with some exciting attacking play. George Barlett, Taylor Carneigne and Callum Evans all scored with Lewis Rodham scoring two. Man of the match Lewis Rodham.
Year 9/10/11 Girls Football – District Champions
An excellent display by the team ended in them being crowded District champions. They dominated the tournament wining all their games against Wellington Academy, John Hanson and Avon Valley. The whole squad played amazingly and Megan Harrison gained women of the tournament.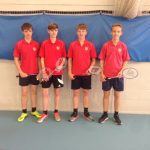 Year 10/11 District Badminton
Well done to both the boys and girls teams for finishing second in the District. There were some very hard matches and excellent displays all round.