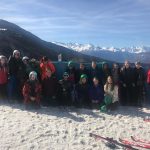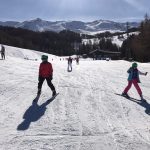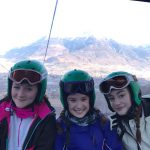 In February half term we took a group of students to the beautiful Ski resort of Pila in the Aosta Valley, Italy. The Hotel, location and Skiing was so fantastic that we have already reserved exactly the same for next year.
The hotel was located at the bottom of the valley looking up to fantastic views of the surrounding Alps. The food was great and we even had access to the Swimming pool onsite.
It is probably the best trip that I have ever experienced. – student
After breakfast each day we took a 5 minute coach ride to the Ski fitting centre, collected our boots and Skis and made our way up the mountain in the Gondola. The Skiing challenged everyone and all 3 groups made amazing progress throughout the week.
The Apres Ski was also very entertaining, varying from Bowling to a Pizza night where we went out to a local restaurant to taste some authentic Italian pizza. The trip was a great success and we had lots of positive feedback about how well behaved our students were. Looking forward to next year already!
A gallery of images can be viewed here.
The teacher and instructors were great. They gave me the best trip I have ever been to! – student