Tweet our Christmas Tree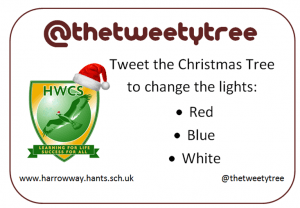 You can tweet our Christmas Tree, which stands in our Auditorium. By tweeting a colour: red, blue, white or a combination to @thetweetytree you can change the colour of the lights.
The system was created by our Raspberry Pi club and the main coding was written by one of our year 10 computing students.
Take a look here: @thetweetytree