Fairplay Youth Gig Series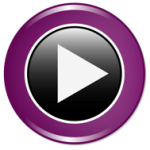 Fairplay Youth Gig Series is an opportunity for young people aged between 12-21 years to perform in various venues during November, culminating in a final event at Andover Leisure Centre on 1st December.
Perhaps you know of a band or artist that would like to participate – click here for an application form which must be completed and returned. Dates and venues of the gigs can be found on the poster here.
We are happy to be in partnership with Valley Leisure, Edge Project, Anton Road Studio, Mail Boxes Etc , Bell Boy Music & Hampshire County Council to support this fantastic community project. More information about Fairplay can be found at www.fairplayandover.co.uk and Facebook Fairplay – Andover Youth Gig Series