Harrow Way has recently, thanks in no small part to funding provided by Sport England, The Jamie G Sporting Trust and Sport Hampshire been able to re-furbish and bring back into service the long-since disused indoor climbing wall in the school sports hall to benefit both our students and wider community too. School staff have volunteered their time to both qualify as trained climbing instructors and help out with sessions on the wall.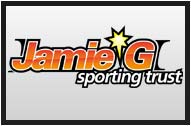 Today, Harrow Way ran the first session with students on the new wall! The first students to use the facility, a class of Year 7 students, got to be the first to get a turn this morning. We have published a few photos of their excellent efforts.
We also ran the first session of our new 'Climbing Club' after school today with a group of Year 7s and 8s, led by Mr Giles Davis, IT Network Manager and now climbing instructor too.
Despite some nerves, every student today gave their best effort – with quite a few surprising themselves with how well they did! Thanks to everyone who took part for their excellent behaviour and for being such enthusiastic participants for the inaugural climbing sessions at Harrow Way – the first for a great many years.
Any students who wish to take part in climbing club should keep a regular eye on their school e-mail and the VLE – the next session will be available to Years 9, 10 and 11 and students will need to sign up in the IT office. Another Year 7 and 8 session will follow soon after that.
Any wider community users who wish to be notified of upcoming climbing sessions open to them, please get in touch with the school community office to be updated on upcoming courses.